hello and welcome from toilet man... and happy halloween~~~



we goes to the toilet everyday, we need to go to the toilet everyday, we feel uneasy to finish our business if there's no toilet...~ that is for us who have been pampered by the toilet facility~ well... not all of us are as fortunate~ that's why there's the world toilet expo every year~
and let's not forget or for those who don't know... there's a world toilet day and its coming soon it's on the 19th of November each year!
to save the toilet industry, expo and toilet day are not the only thing, theres world toilet college and also world toilet summit~~~ see? toilet is definiteleee a serious business~~~
anyway... let's take a look at how it toilet was then and now and the future~
The flush toilet was invented in 1596 by John Harrington
the first valve-type flush toilet was introduced in 1738 by a man named J.F. Brondelsome even say an english plumber but some say thomas crapper i guess that's why people call shit as crap~~~ anyway... the history is very confusing but its kindda interesting as it's funneee tat such an important thing to our life, the history well, is not that well taken down... i think its cause the toilet is being used every where throughout the world so there's no certain place or person who came up wif a toilet, a flush toilet, or a squad toilet... if you guys need more info there are some links down there which u might be interested in learning more about the toilet~ anyway... some peektures for some knowledge~~~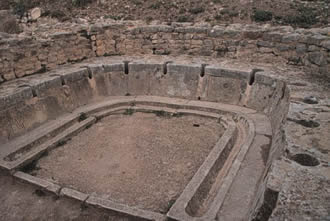 the historical roman empire poo poo place - toilet~
here's a piece of crap~~~ ooops... sorry, this is the flush toilet by thomas crapper~
the japanese style squad toilet... this is how malaysian adapted the squad toilet as the japs once conquered malaysia~
thailand squat toilet? well... it's the same here in malaysia~~~
the space way of doing their business... hmm...
well this is the newer version of the space toilet~
well, this is the so call modern malaysian toilet~ the government purposely built this juz for this years malaysian tourism year they spend quiet a lot of money on tat... i forgotten how much though... anyway... the toilet works like a vending machine, you insert coins and the door will open and get in and do your business... it's even air conditioned~ so if u wanna have a try of it u can eaasily find it in the heart of kl's golden triangle... which is in front of mc donald's and quicksilver which are situated acrross the street from sungai wang's maybank~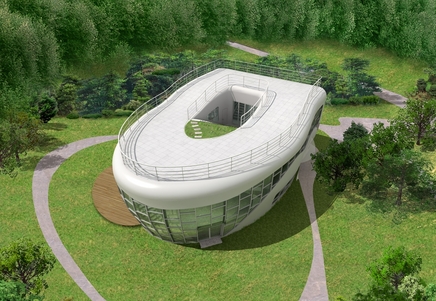 World's first toilet house to be built in Korea
Guests will be able to rent the pan-shaped house to raise money for the Korea Toilet Assocation
Feeling flush? For only $50,000 (£24,000) you could spend a night in this toilet-shaped house in South Korea.


well, the korean ones might b the world's first toilet building but this is where the inspiration comes from, large scale toilet bowl~~~ found in florida
google map link -
http://maps.google.com/maps?f=q&hl=en&ie=UTF8&om=1&z=19&ll=28.435185,-81.473161&spn=0.001524,0.002489&t=k
after all those huge loos, let's take a look at the public loos~
public toilet in Houston, made entirely of 1 way glass.
street peeing stop in the middle of the streets in china, wif a tineee weeneee cover right at the spot~
the ones in holland however, doesn't require a cover~ well u can learn a culture through their toilets as well~~~
a more well designed public peein area, pee tree~~~
an interesting pee pee area, toilet found in thailand... hmmm~~~
public toilet in hong kong filled wif all the stuffs you need to educate you children the proper manners in toilet~
beware of the peeping toms~~~
well, after the world tour, you must b hungry, let's head off to taiwan to the toilet restaurant~ hope you enjoy your meal~
well, i hoped you enjoyed your toilet education fun today~~~ i'll leave u guys wif some fun peektures wif more toilets peektures~~~
with all the ipod craze... mayb the appearnce of the itoilet won't be long~


happy birthday from toilet bowl~




who says going to the toilet didn't meant for doing business~



anywayz... good bye from toilet monster~~~ for more info juz visit the links below~~~
and most importantleee remember that toilet are very important~ help save the toilet!!! love em!!! hug em!!! kiss em!!! learn how at - world toilet organization
http://www.worldtoilet.org/